Freight & Custom Shipping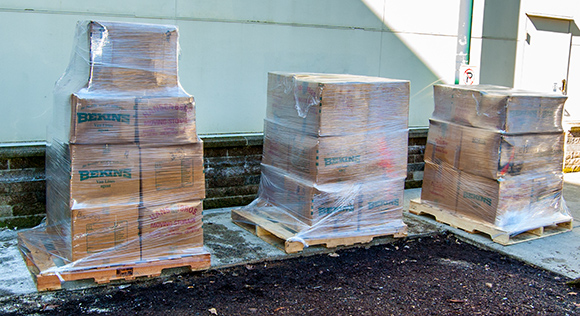 Duvall Print & Post offers freight services from dozens of carriers for both inbound and outbound freight services. Let us take the hassle out of freight for all your large, bulky, or very fragile items.

We can help with any or all of the steps for freight from quotes to packaging, crating, strapping, to palleting and shipping. We carry all the supplies on hand and can have your freight out the door same or next day without an issue.

Freight can be a great way to transport a large number of items, very heavy items (> 150 lbs) or items that are extremely delicate. Freight shipments generally have a base price of several hundred dollars but do not go up much with additional weight or sizing so they can frequently be cheaper than shipping or driving the equivalent cargo.

Freight items are often shipped on pallets making it less likely to get damaged on transit for hard to pack or heavy items. If you have something you are not looking forward to shipping, or a lot of materials you need to move let us give you a freight quote. We can help to save you time, money, and effort in getting your items to their destination (and back if needed).
While many places use a specific freight carrier, Duvall Print & Post always gets freight quotes from dozens of different freight companies for every shipment. Different carriers specialize in different types of freight, different destinations, or different requirements. Freight can be full of fees and fines if you are not careful, sometimes with fees exceeding the cost of the freight itself. With Duvall Print & Post we use proven carriers and can work to get you the best freight rate possible.
If you have an extremely fragile item Duvall Print & Post can build custom wood crates to support and protect your item while in transit. Crates are custom built to the item itself so pricing varies. Crates are generally built in 2-3 days unless needed sooner. Many smaller crated items can go with standard carriers (USPS, FedEx, DHL, etc) although for larger or very heavy items freight shipping is generally recommended.